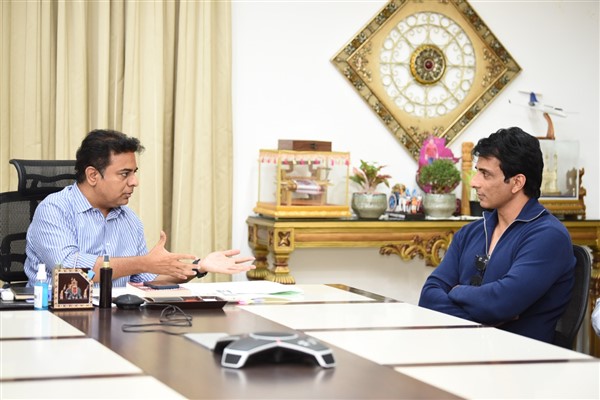 Actor Sonu Sood, who has made a name for himself across the country with his social service programs, on Tuesday met Telangana IT and Industries Minister K Taraka Rama Rao at Pragati Bhavan.
On the occasion, Minister KTR lauded the service acivities conducted by Sonu Sood. The minister was asked about the working style of Sonu Sood, who is constantly responding to distress calls from all over the country.
KTR said it was a great thing that he was carrying out service activities on such a large scale on a personal level. He also praised Sonu as a beacon of hope during the current corona crisis across the country.
On the occasion, Sonu Sood shared details of his service activities and his future plans in the service sector with the Telangana minister. He said he will continue his service as he's inspired by his mother.