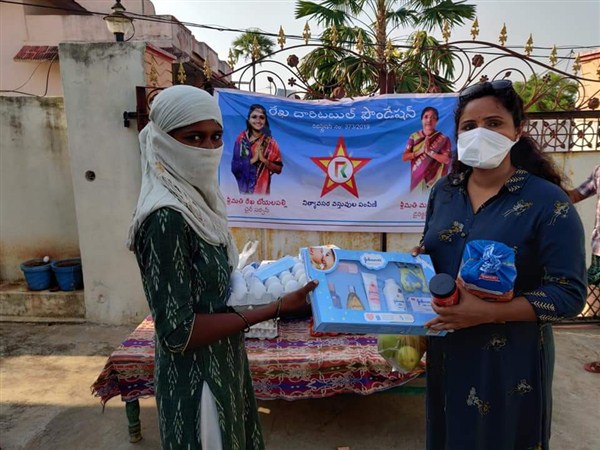 A player, an entrepreneur, and a socialist – whatever Nation called for, she became: Rekha Boyalapalli It is said, you can learn a lot with experiences. However, self experiencing is not a necessity.
In India, back then, when the norm for the girl was – not to have a career, and not to have any identity. Amidst this mentality all around, Rekha Boyalapalli grew up to be a Professional Tennis Player. With her interest in sports, she took it till playing the National Tennis tournaments. Here's her journey to learn and inspire.
Every life is a story and is with great morals if we look at it in the right way.
The story of Rekha Boyalapalli is one full of morals and inspirations. With all the hardships prevailing in and around, she chose to follow her dreams.
Rekha Boyalapalli, born in the Suryapet District and brought up in Manikonda, Hyderabad, has a good command of Hindi, English, and Telegu languages. She has completed her MBA from TASMAC University and holds a Diploma in SWADHARMA YOGA. She is also majoring in Laws.
She is interested in education and is deeply concerned about her duties towards society and the community. It takes surreal courage to achieve the heights that she has conquered. She started playing in the All India Tennis Association or shortly known as AITA.
At present, she ranks 50 among Women. Besides, she had also made India proud, participating in many Tennis tournaments abroad. She is currently playing an International series, known as ITF World Tour.
Besides, she is a successful entrepreneur by managing business groups under one roof. Rekha's contribution to the nation is parallel to any verbal contribution that the millennials are doing on social media.
With sports, by being an entrepreneur and then by being a caring socialist, she has always proven her love towards the nation, no matter what. Charity is what you do to yourself by lending a helping hand, even when you are falling broke.
Rekha's sporty spirit and entrepreneurial mindset did not stop her during Pandemic. She was running and hustling to help the needy. This lockdown did hit very hard to the poor community. When transportation was the issue, and migrants literally had to travel by walking, Rekha managed modem for migrants. She even managed food and deliveries of other essential items.
Rekha heard their silent cry and did not restrain her from helping them out. In every situation she played, she managed, she helped. When the streets did lock-  Rekha was all up! Take my bow, lady! More strength to you. More inspiration to us.  http://www.rekhaboyalapalli.com/