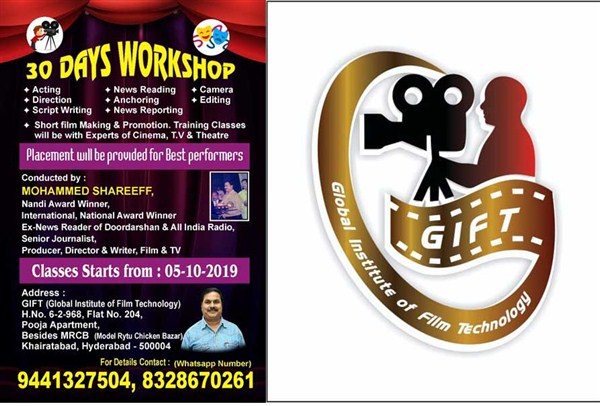 Mohammed Shareef is a well known name in the TV and news industry. He has already proved his talent in acting, news reading, anchoring, direction, script writing, editing, short film making etc.
This multi talented person who is a senior journalist and is an ex news reader in Doordarshan is now going to create a great platform for the new talents. As per the latest reports, Mohammed Shareef is going to start 30 days workshop where they are going to teach various crafts including acting, news reading, direction, anchoring, editing, script writing, news reporting, short film making and promotions etc.
Also, the training classes will be led by some experts of cinema, TV and theatre. They are going to participate in this workshop to train the students. Mohammed Shareef who is a Nandi award winner, international and national award winner promised that the best performers from the students will get an opportunity to get placed. He assured that the talented people will be given a chance in their short films or TV serials. The classes are going to start from October 5th, 2019.
The workshop is going to take place at GIFT (Global Institute of Film Technology) in Khairatabad, Hyderabad. Mohammed Shareef also added that interested candidates can contact him on 9441327504 or Whatsapp him on 8328670261.